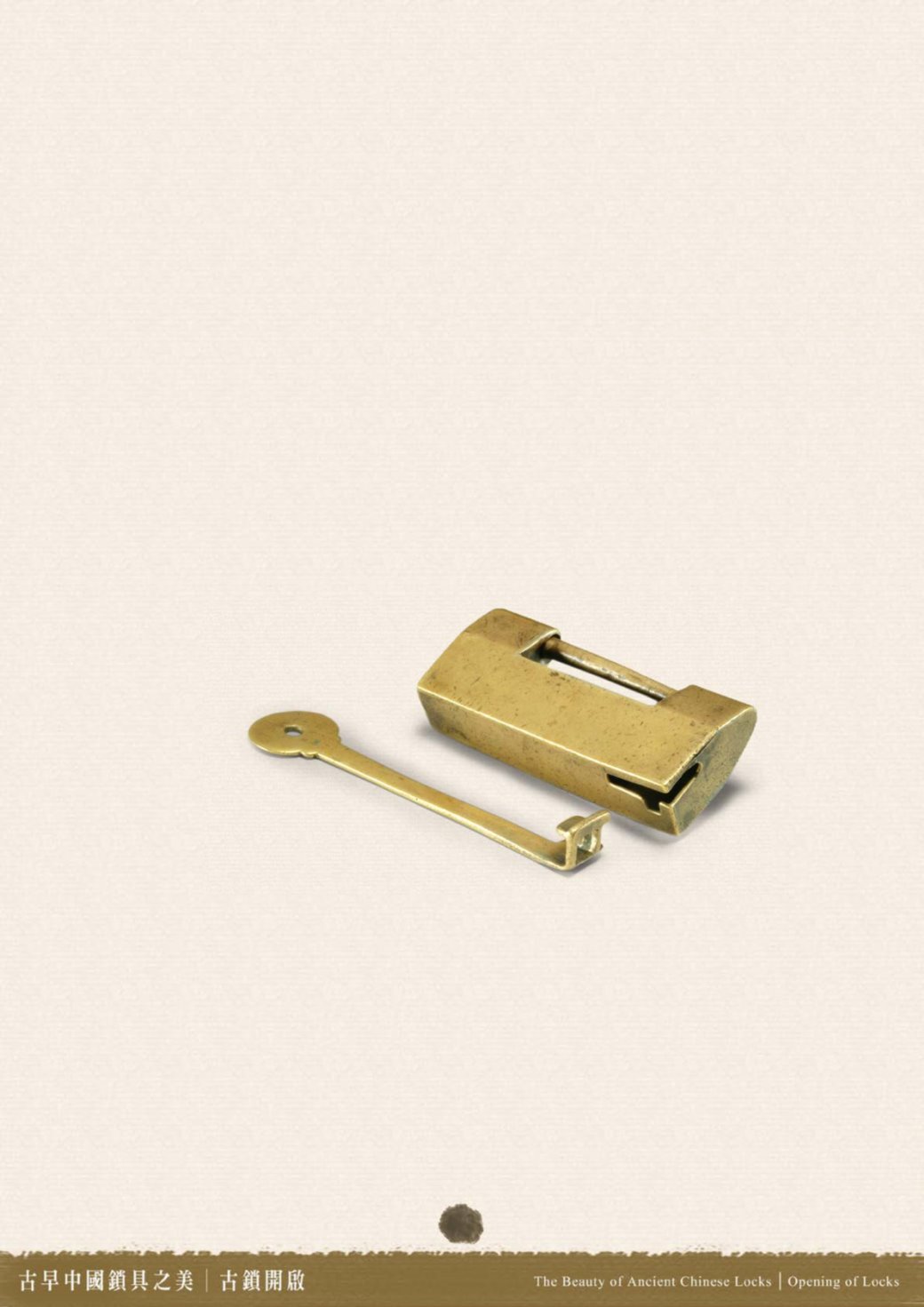 78
‧定向鎖
Fix-orientation lock
78x31x18mm 108g
將鑰匙插入鑰匙孔的設
計,和鑰匙頭與鑰匙孔的構形
有關,可為簡單式插入,亦可
為複合式插入。簡單式的設計,
可將鑰匙直接插入鑰匙孔。複
合式的設計,必須將鑰匙頭的
特定部份、以特定的方位與鑰
鎖孔的特定位置接觸,才能將
鑰匙插入,這類鎖具稱為「迷
宮鎖」或「定向鎖」;這樣的
設計,即使他人擁有正確的鑰
匙,一時之間仍難以將鎖具打
開。
在鑰匙插入鑰匙孔之後,
有些設計簡單的古鎖,即處於
開鎖位置,稱為單段式開鎖;
有些設計複雜的古鎖,須將鑰
匙以適當的方向分別推動、轉
動,才能位於開鎖的位置,此
稱為多段式開鎖。
The design of inser t ing a
key into a keyhole depends on the
configuration of the key-head and
the keyhole. The insertion of keys
can be either simple insertion or
complex insertion. For a simple
design, the key can be inserted into
the keyhole directly. For a complex
design, the right portion of the key-
head must contact the keyhole in
the right position and in the right
orientation in order to enter the
keyhole, and such locks are named
"labyrinth locks" or "fix-orientation
locks". In such a design, even if
a stranger has the right key, it is
difficult for him to insert the key
into the keyhole for engaging the
splitting springs.
For simple designs, namely
one- s t age open , once a key i s
inserted into the keyhole it reaches
the final position for opening the
lock. For compl icate des igns ,
n ame l y mu l t i p l e - s t a g e op e n ,
however, a key has to be pushed
and/or rotated in several r ight
directions, respectively, to reach its
final position.