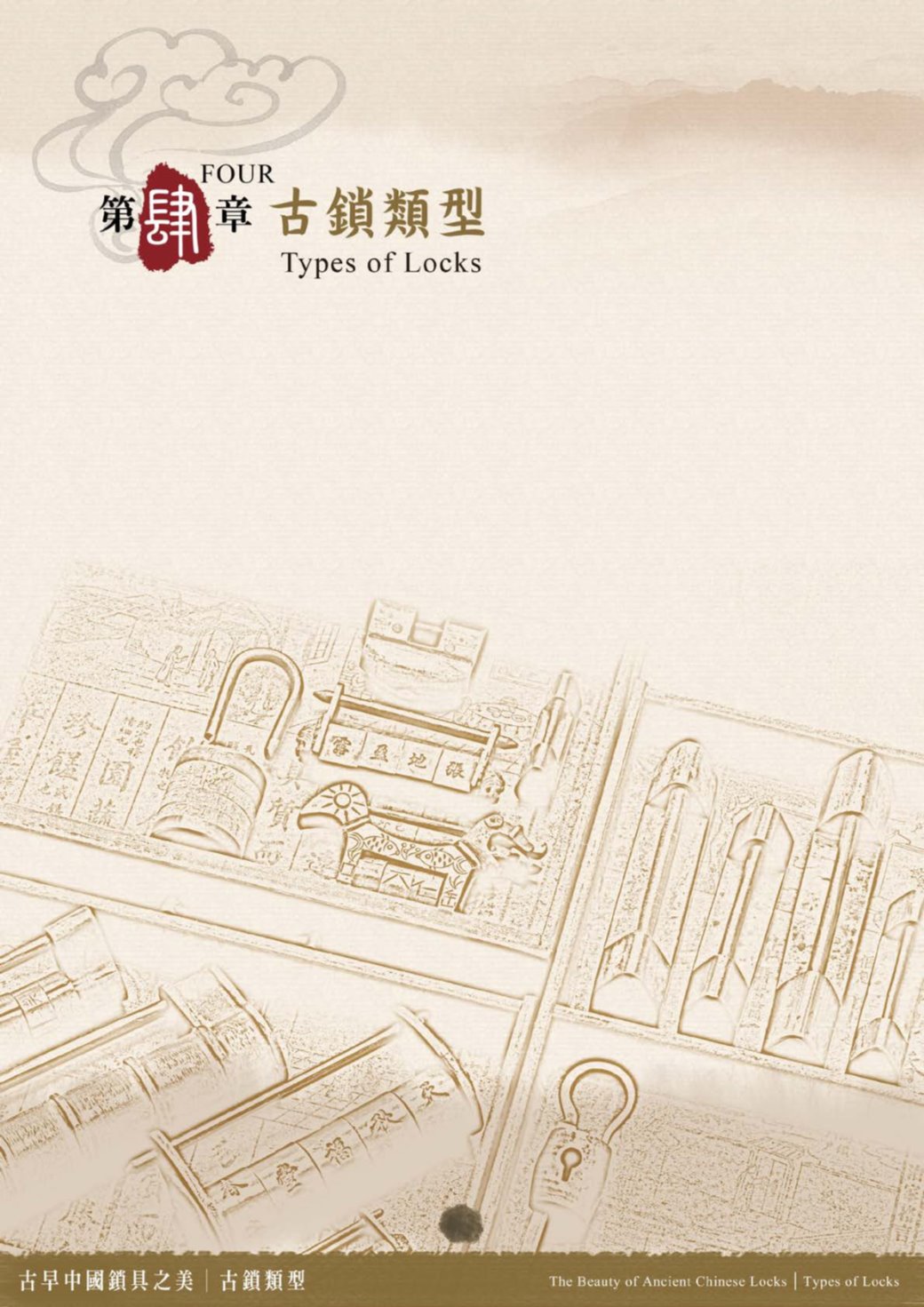 17
Ancient Chinese padlocks can
be classified into two categories:
the splitting spring locks and the
letter-combination locks. A splitting
spring padlock has to use a key
for opening, and it has the types of
broad locks and pattern locks. A
letter-combination padlock has no
keys for opening, and it is unlocked
when the letters of all wheels are
rotated into the right positions.
古中國的掛鎖可概分為簧
片構造鎖與文字組合鎖兩大類。
簧片 ( 構造 ) 鎖使用時需要鑰
匙,又可分為廣鎖及花旗鎖兩
種;( 文字 ) 組合鎖使用時不需
鑰匙,只要將轉輪上之文字轉
至正確的位置,即可開啟。